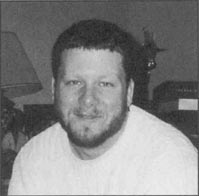 Books: By Authors: Dan Murphy
The Erie Canal: The Ditch that Opened a Nation
Body Slams in Buffalo
WNY 101: The 100 Greatest Moments in Buffalo History
Nickel City Drafts
Dan Murphy graduated from Canisius College in 1996 with a bachelor's degree in English and a minor in Irish Studies. After graduation, Dan took a job as a reporter and editor with the Bee Group Newspapers and a summer job as a deckhand for his uncle Mike Murphy's Lockport Locks and Erie Canal Crusies.
That summer job prompted Dan to learn more of the canal's rich history. After gaining experience as a reporter at the Tonawanda News, The Niagara Gazette, several national sports and entertainment magazines, and as a correspondent for the Buffalo News, Dan decided to merge his passion for writing and his interest in the canal and set out to tell the story of the canal in a concise, readable and entertaining format.
Dan lives just off the Erie Canal in Tonawanda and attended Cardinal O'Hara High School. The Erie Canal: The Ditch that Opened a Nation is his first book.
Dan is also well qualified to write Body Slams in Buffalo, having served as a senior writer and columnist for the Pro Wrestling Illustrated family of magazines, which enabled him to interview many of the sport's top names.