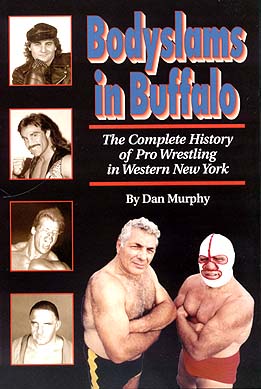 Books: by Title: Bodyslams in Buffalo
The gladiators are different, but Buffalo's electrifying wrestling legacy lives on. This is its story.
Two decades before the Buffalo Bills kicked off a football, and 30 years before the Buffalo Sabres lined up for a face-off, Memorial Auditorium opened its doors to welcome 6,267 spectators to the Aud's first sporting event — pro-wrestling.
But long before the Aud, makeshift promoters set up weather-beaten boxing rings in the old Broadway Auditorium and in local bars and gyms.
The region's rich wrestling history has been all but forgotten, lost in a labyrinth of promotional politics and a generation gap between the "'rasslin"' fans of yesterday and the sports entertainment fans of today.
Now, Dan Murphy takes readers on a memorable roller-coaster ride across Buffalo's wrestling landscape. From Ilio DiPaolo and Dick "The Destroyer" Beyer, to Adorable Adrian Adonis and the local wrestler who went on to invent new chairs for people with back problems, Murphy chronicles the magic that occurs in the darkened arena.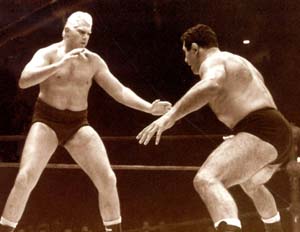 Body Slams in Buffalo includes many vintage photographs and special pages called "A Night to Remember" that highlight key wrestling moments in Buffalo.
The book examines the origins of pro wrestling, looks at the Hulk Hogan phenomena in the 1980s, and provides user-friendly time lines that document memorable events.
"It's about life as you saw it when you were a kid," Murphy writes. "When good was good, and bad was bad - and every once in a while, even the little guy could become a hero for just one night."
ISBN: 1-879201-42-9
$9.95