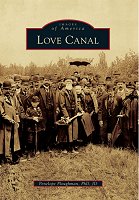 Spotlight on: A Western New York Horror Story

The words "Love Canal" now evoke memories of an environmental disaster. But the Niagara Falls neighborhood was created in 1894 as a model city. The archival photographs in the new book, Love Canal, tell the story of how the power canal was used as a dumping ground by Hooker Electrochemical Company. The industrial chemical waste was a toxic brew of dangerous chemicals that were hazardous to life, health, and property.
---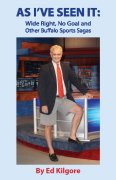 Ed Kilgore, the sports anchor at WGRZ Television gives readers an open and honest behind-the-scenes peek into the highs and lows of covering the Buffalo sports scene for nearly 40 years. Clashes with high-profile players and management, history-making games and laugh-out-loud encounters make his new book, As I've Seen It: Wide Right, No Goal and Other Buffalo Sports Sagas a must-read for local sports fans.

---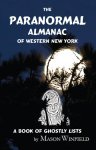 The Paranormal Almanac of Western New York is the latest from Mason Winfield, and he has created a first-of-a-kind handbook of local hauntings. Tapping into his two decades of research, the region's premier paranormal historian has created a riveting almanac-like book that shines a spotlight on more than 600 spine-tingling incidents that involve over 300 local sites.
---
It was the product of a unique collaboration: Four teams of authors in two countries worked together to create a book honoring two hundred years of peace along their shared international border: From the Mouth Of the Lower Niagara River. These Americans and Canadians shared a passion for the rich history of Lewiston, Niagara-on-the-Lake, Queenston and Youngstown -- and together, they tell the fascinating history of the Niagara Region.

---

Against the Grain tells the story of a group of mostly Irish immigrants who toiled in the hulls of grain ships and in other waterfront industries in an area called the First Ward of Buffalo. Readers will get a bracing look back at the gritty and amazing history of the hardscrabble parts of the city. Learn about the Tidal Wave of 1844, the Fenian Raid, the Great Strike of 1899, the Tewksbury Disaster, and the opening of the St. Lawrence Seaway.

---
New neighborhood books available through Western New York Wares:
Buffalo (Postcards) | Route 20 | Niagara Falls 1850-2000 | Lackawanna
Springville | Tonawanda and North Tonawanda | Marilla | Town of Tonawanda

---