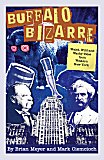 Spotlight on: Western New York is weird and wonderful


There are so many strange and screwy stories scattered across Western New York's landscape, now brought to life in this new book. From bullfights in Buffalo to the Blizzard of '77, from a sea serpent hoax in a local lake to the crooked Buffalo businessman who built the jail that he eventually landed in, tall tales and amazing true stories populate the pages of Buffalo Bizarre. Don't miss the story of the bat flying inside a hockey arena, which is still *not* the strangest moment at a Sabres game.
---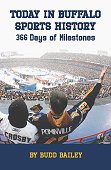 There has never been a book about Western New York's sports history quite like this one. Today In Buffalo Sports History covers the region's rich legacy ... one day a time! Based on the popular Buffalo News feature, the book reviews the biggest sports events ever to take place in the area. It covers everything from a world record back in 1862 to all the milestones involving the Bills, Sabres, Bisons, Bandits and Braves.

---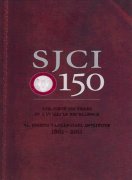 From its modest beginning in 1861 in a small building behind St. Joseph's Cathedral to its sprawling campus on Kenmore Avenue, St. Joseph Collegiate Institute has been a prominent contributor to Buffalo's educational landscape. In the new book SJCI 150, you can read about the first 150 years of the school, as well as some of its prominent alumni, outstanding athletic teams, and more.

---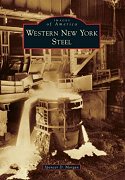 Like other rust belt cities, Western New York was once the embodiment of the postwar American dream. Over the past 200 years, Western New York has been witness to the socioeconomic rise and decline of a mighty steel industry. Former steel workers have fought to keep this regional history alive and have contributed to the new book Western New York Steel.

---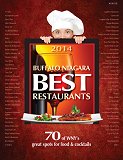 The new edition of this annual full-color guide showcases 70 restaurants that are as diverse as our region's population. Whether you're looking for that cozy Italian restaurant, a fine steakhouse or an establishment that serves up tasty Thai recipes, you'll love Buffalo Niagara Best Restaurants: 2014.

---
New neighborhood books available through Western New York Wares:
Town of Tonawanda | Love Canal | Holland Int'l Speedway | Lackawanna
Niagara Falls 1850-2000 | Springville | Tonawanda and North Tonawanda | Route 20

---