Spotlight on: an entirely different kind of wine trail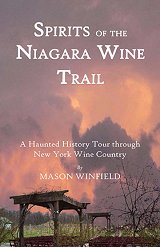 Western New York's supernatural historian Mason Winfield offers a new kind of wine trail journey that highlights the area's folkloric and paranormal legacy. Spirits of the Niagara Wine Trail takes you to haunted rivers, ridges, rails, and trails frame many of the region's prominent wineries, and Native American tradition underlies them all. As readers meet phantom ships, famous specters, and War of 1812 legends, they peer behind the scenes into the art and craft of winemaking and unearth nuggets of regional history and character.
---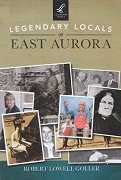 East Aurora is a cultural center of Western New York that has flourished because of the diverse talents of its people. Creative types were drawn to the Roycroft Campus arts and crafts colony. East Aurora remains a small village at heart, with down-home values and a friendly disposition. Legendary Locals of East Aurora introduces you to some of the fascinating people who make East Aurora such a unique place.
---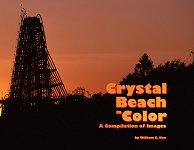 Crystal Beach in Color is a compilation of photos celebrating Crystal Beach Park, Ontario, in rare color images capturing the best of the midway in a retrospective of a lost Niagara Frontier treasure. The book by William E. Kae preserves many of the major spin rides, the roller coaster coasters, and the park at night through rare color photos.
---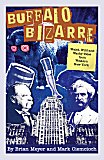 There are so many strange and screwy stories scattered across Western New York's landscape, now brought to life in this new book. From bullfights in Buffalo to the Blizzard of '77, from a sea serpent hoax in a local lake to the crooked Buffalo businessman who built the jail that he eventually landed in, tall tales and amazing true stories populate the pages of Buffalo Bizarre. Don't miss the story of the bat flying inside a hockey arena, which is still *not* the strangest moment at a Sabres game.

---
New neighborhood books available through Western New York Wares:
Town of Tonawanda | Love Canal | Holland Int'l Speedway | Lackawanna
Niagara Falls 1850-2000 | Springville | Tonawanda and North Tonawanda | Route 20

---