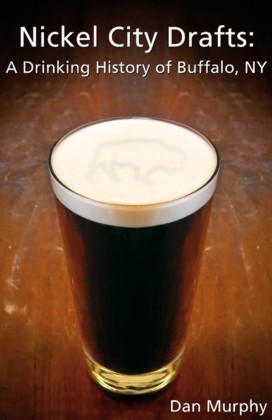 Books: by Title: Nickel City Drafts
Buffalo.
The city that was burned to the ground and rebuilt a tavern as its first order of business.
The city that was home to "the wickedest street in the world," a whiskey-soaked canalside den of sin and vice.
The city that responded to Prohibition by electing an anti-Prohibition brewmaster as mayor -- twice.
The city whose mayor famously advised his constituents to wait out a major blizzard by staying home with a six-pack of beer.
Western New York has always had a curious affinity for the drink. Buffalo was built by immigrants from strong social drinking cultures and became a brewing powerhouse. From the German immigrants in the Fruit Belt to the Irish in the Old First Ward, the consumption of alcohol has been part of the fabric of Buffalo.
Author Dan Murphy takes you on a tour of a blue collar city's unpretentious love affair with its beer and spirits.
This is history as seen through a pint glass.

ISBN: 978-1-879201-66-8
$12.95