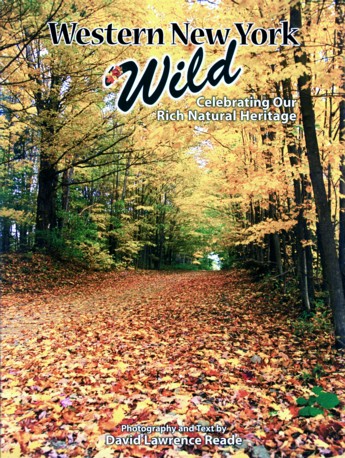 Books: by Title: Western New York Wild
Western New York abounds with natural beauty. It is graced by two of the largest freshwater lakes in the world, laced with delightful streams and creeks, dotted with picturesque hills and ridges and covered with a pleasing patchwork of verdant forest and rustic farmland.
In this keepsake book, photographer and author David Lawrence Reade beautifully captures the nature of Western New York in his vibrant images and poetic prose.
He describes himself as an intuitive photographer, going into the wild armed only with his instincts and his camera, and letting the images present themselves to him. His revelatory photography is loosely grouped into book sections called Autumn Splendor, The Wonder of Water, Forest Friends, Wild Gardens, Man In Nature, Forest For the Trees, and Winter White.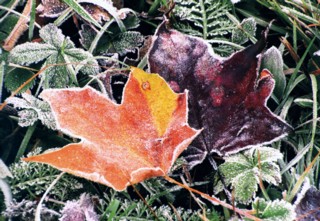 The annual turning of the leaves, alas, always seems to be over too quickly. Here in Western New York we are treated to a grand display of colors -- reds, purples, golds, yellows, oranges and all shades in between. In this rich, temperate forest-growing environment, the full range of trees provides all possible shades and hues -- our autumn truly goes out in a blaze of glory. Ask someone who lives here what they like best about Western New York and I'd bet that fall colors are high on the list.
A lifelong resident of Western New York, David is an acclaimed photographer, writer and outdoor enthusiast. He has authored two other books depicting the region: The Four Seasons of Letchworth - A Celebration of the Grand Canyon of the East and his previous bestseller, Beyond Buffalo! A Photographic Guide to the Secret Natural Wonders of Our Region.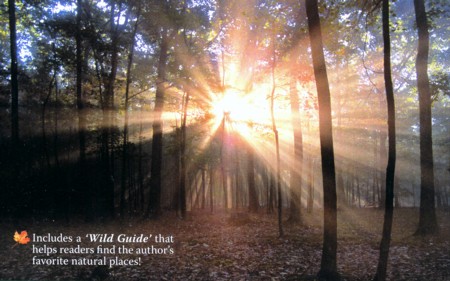 ISBN: 798-1-879201-58-3
$19.95