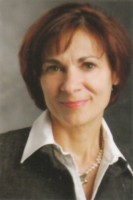 Books: By Authors: Maria Scrivani
Brighter Buffalo
All About Buffalo
Maria Scrivani is a former reporter for The Buffalo News and a contributing writer for Buffalo Spree Magazine. With the late Linda Levine, she co-wrote Beautiful Buffalo: Preserving A City, published by Canisius College Press in 2003.
She has also been an active volunteer in several organizations, including sitting on the boards of The Allentown Association, Just Buffalo Literary Center and The Park School of Buffalo.
Ms. Scrivani is a co-author of "Niagara Attracting The World" (1997, Community Communications).