Books: by Title: Love Canal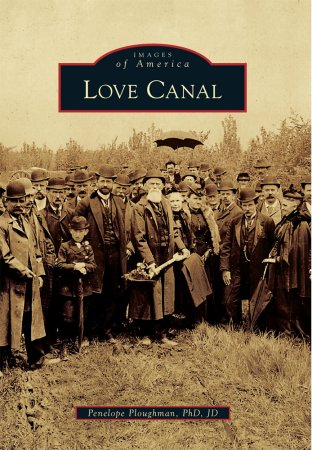 Love Canal originated in 1894 as part of William T. Love's dream to build a model city and power canal, in the vicinity of the mighty Niagara Falls.
The neighborhood emerged in the 1970s as an environmental nightmare and harbinger of the worldwide hazardous waste crisis. Photographs in Love Canal tell the story of the community's early development and the subsequent use of the canal by Hooker Electrochemical Company to discard industrial chemical waste from 1942 to 1953.
In the late 1970s, the seemingly dormant dump began to leak, and residents found themselves in a slowly unfolding nightmare, learning that the waste dumped in the canal decades before was not simply garbage but actually a toxic brew of dangerous chemicals that were hazardous to life, health, and property.
Penelope Ploughman, PhD, JD, is a sociologist and attorney who has researched the Love Canal tragedy extensively. She has written several articles on the topic of Love Canal and a dissertation at SUNY Buffalo on the role of the newspaper media in the Love Canal disaster.
ISBN: 978-0-7385-7560-5
$21.99