Books: by Title: Around Dansville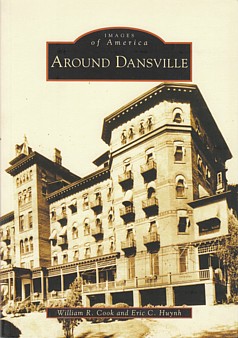 Around Dansville illustrates the history of an important and proud community.
Clara Barton lived in Dansville for a decade, and the first American Red Cross chapter was founded here in 1881.
The town's famous spa drew many notable Americans, and the first dry cereal and a center for healthy living were developed here.
A wide range of products, including shoes of all sizes and giant boilers, were made here and shipped across the country.
Co-authors William R. Cook and Eric C. Huynh have compiled the contents of Around Dansville as a tribute to this rich and colorful past.
ISBN: 0-7385-3708-X
$21.99