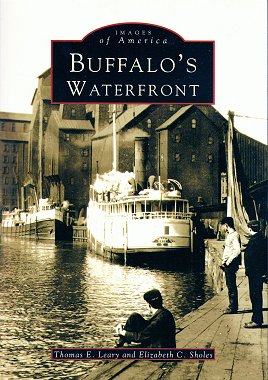 Books: by Title: Buffalo's Waterfront: Images of America series
The history of Buffalo, New York, is intimately bound with its waterways. Located for generations at the easternmost navigable end of the upper Great Lakes and the western terminus of the Erie Canal, Buffalo nourished fast as a commercial hub, then as a center of major industry, all due largely to its location.
Buffalo was the birthplace of the modern grain elevator and continues as the leading flour milling center of the nation. It was home to one of the first lakefront steel mills, and was a center for commercial coal and lumber traffic.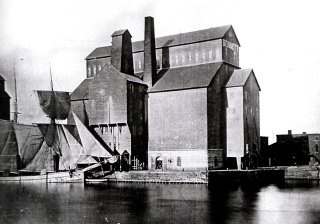 A glance through Buffalo's Waterfront provides crystalline views of bygone days. The images within cover the period of Buffalo's major economic strength from the immediate post-Civil War period through the 1950s. Memories captured by photographs abound on every page, showing wooden grain elevators and cargo docks, whaleback steamers and two-masted schooners, Erie Canal shanties and their inhabitants, and tranquil summer days aboard passenger steamers plying the waterways for all to enjoy.
With Buffalo's Waterfront, Tom Leary and Elizabeth Sholes have created a nostalgic journey into Buffalo's days of yesteryear. Drawing from the collections of the Buffalo and Erie County Historical Society, they have conspired to produce a visual history that is sure to delight historians and casual readers alike.
ISBN: 978-0-7385-5784-7
128 pages
200+ photos
Price: $21.99